>>> Click Here To Get Other Chords And Lessons <<<
Dear Praise and Worship Guitar Player,
I am so glad you found this resource! If you are looking to improve your praise and worship guitar skills, then this site will be a great blessing to you. If you are just looking for more praise and worship guitar chords, wanting songs for your next Bible study or perhaps expanding your worship guitar repertoire then go below now and put in your name and email and I will send you a free 7 part video praise and worship guitar mini-course featuring a popular worship song. You will not get spammed and you can unsubscribe anytime. It will also give you free access to the rest of the website. Do it now and you'll receive your first of 7 video lessons in the next few minutes. Make sure you check your junk or spam folder too as sometime they end up there.
I look forward to teaching you...!
Blessings, Dean Palacio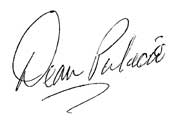 Author and Creator Learnworshipguitar.com
Discover How Easy It Is To Learn To Play
Praise and Worship Guitar Chords!
Put In Your Name & Email Below Now
and receive
a
FREE
7 Part Video Mini-Course
Right to your Inbox...1 Video Lesson For 7 Days
To Get You Started Right Now! You'll Also Get A FREE
"Chords Made Easy Guide"
**Be Sure To Check Your SPAM or Junk Folder for Confirmation
Your email address will
never be shared with
anyone at anytime for any reason!